 Climb-
Ibiza
Rock Climbing on the Party Island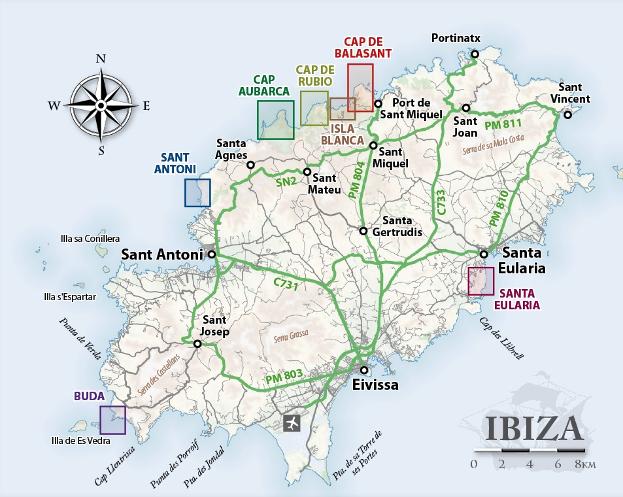 The Unsung Gem of Mediterranean Sport Climbing
Although better known for its turquoise waters, fabulous beaches and high-energy nightlife, the Balearic island of Ibiza is an unsung gem of Mediterranean climbing.
Away from the clubbing capitals of Eivissa and Sant Antoni, the island's idyllic and tranquil northern coastline offers a superb variety of bolted climbing, mostly in the low and middle grades, on immaculate, unpolished limestone. Easy access, year-round sunshine and a relaxed atmosphere make Ibiza an ideal climbing venue throughout the year.
Ibiza - an overview
Located in the western Mediterranean, approximately 100km off the Costa Blanca, Ibiza is the third largest of Spain's Balearic Islands. The island is famed for its lively nightlife and has become known as the clubbing capital of the world, with as many as 3 million tourists passing through in a typical summer season. Most of this influx is absorbed by the two main towns – Sant Antoni on the west coast, and the capital, Eivissa (or Ibiza Town), in the south.
Away from the towns, Ibiza's landscape is undeniably beautiful. Its dramatic coastline, crystal clear waters and idyllic beaches have made it a playground not only for the clubbers, but also for the rich and famous, with many celebrities favouring Ibiza's five-star hotels for summer getaways.
For climbers, the island is an unsung gem – particularly if you're looking for somewhere a bit different from the mainstream resorts of Spain and Greece. Most of the climbing is situated on the remote northwest coast where, even in summer, you'd barely know you were on the planet's biggest party island.
Here, you'll find a relaxed atmosphere, friendly people, and sometimes deserted crags. The routes are usually well bolted, and with a superb variety of styles and grades there's something to suit most tastes and abilities.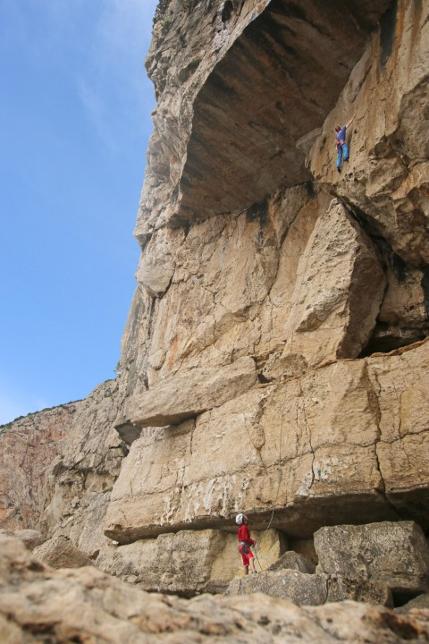 Ibiza's northern coastline is home to miles of good quality limestone sea cliffs, of which only the most accessible have been developed. Sector Faders, near Isla Blanca, is one of many excellent cragging spots.